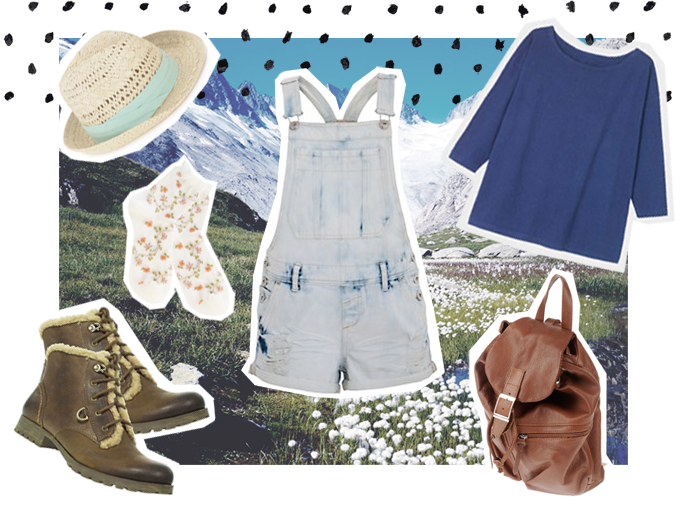 1. La Redoute, £19.00
★
2. Falke, £10.00
★
3. Debenhams, £39.00
4. New Look, £24.99
★
5. Toast, £39.00
★
6. YOOX, £112.00
Click on the brand names to view the products.
I'm off to Switzerland tomorrow! Super excited, we're going to go off the beaten track and go for walks by the lakes and in the mountains. I'm such an outdoors girl at heart, so I think I'll feel very much at home there.

This is my ideal outfit wish list for my trip! Dungarees are everywhere, and I'm in love with this acid wash pair (are dungarees considered a pair? You have a pair of shorts I guess...?). This outfit is chilled and relaxed, with practical shoes for those rocky mountain walks! I've picked out a dainty floral pair of socks to go with them too. Straw hats just look fabulous, especially in the country, so this hat will keep the sun off your bonce. Whats your favourite item?
Labels: Shopping