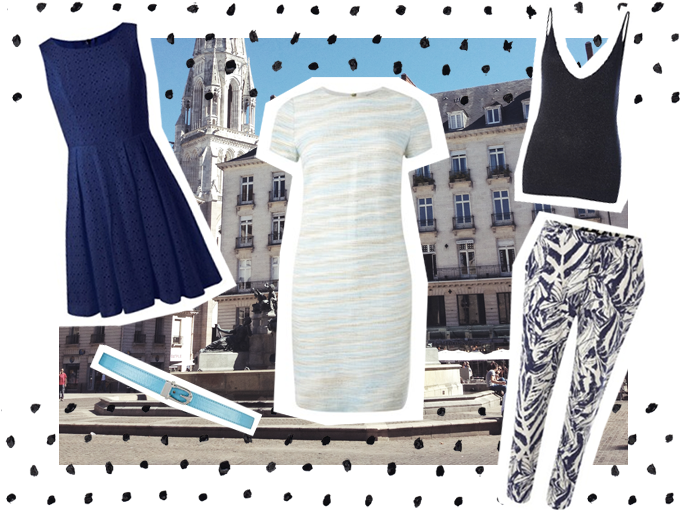 1. Rosemary Prom Dress, £84.99
★
2. Matoid Belt, £9.99
★
3. San Clemente 60's Dress, £79.99
4. Pearl Vest, £22.00
★
5. California Chinos, £59.99
Click on the brand names to view the products.
I might not like city breaks as much as I love holidays where I get to be at one with nature, but they can be a nice contrast every once in a while. Last year I went on a city break to Nantes in France and it was very pretty. I'm not a big city fan, I have to say, but the amazingly compact buildings you get in a city are like no other.

I've put together a collection of items I would take on holiday with me on a European city break. I especially love the light blue dress and the trousers. I'd wear the shift dress for swanning around art museums and the trousers for chilling in a cool cafe, or if I was feeling adventurous I'd wear them when exploring the city on a scooter.

Are you going on any city breaks this year? What will you be packing?
This is a sponsored post.
Labels: Shopping, Sponsored Posts