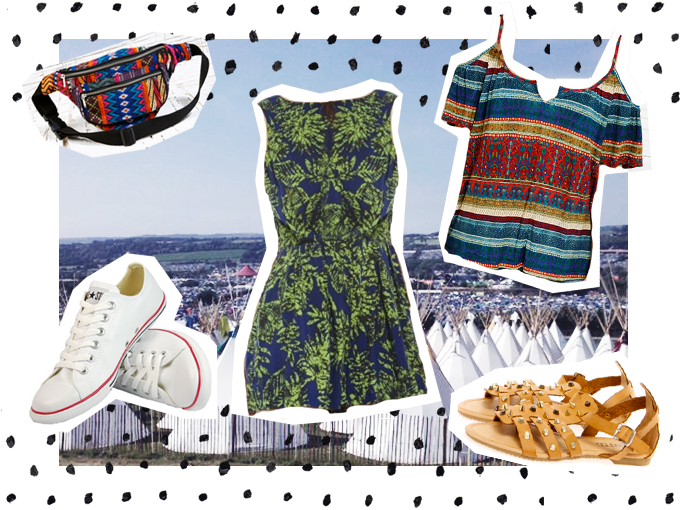 1. Urban Outfitters, £20.00
★
2. Cloggs, £44.99
★
3. AX Paris, £22.00
4. Urban Outfitters, £28.00
★
5. Boohoo, £18.00
Click on the brand names to view the products.
Netvouchercodes.co.uk asked me to put together some items from brands they do vouchers for, so I decided to put together a little collection of things I would take with me to the upcoming festivals.

I know the prints are a little crazy, but diluted with a plainer outfit or accessories I think they'd look very cool. Its no secret I love wearing playsuits - they're much more comfortable than dresses and means that I'm not constantly worried about the wind blowing my skirt up. The Marylin look isn't very me.

You can tell I was being a little optimistic with the footwear. White sneakers to a muddy festival? Am I joking? If its really warm (and sometimes, festivals can get baking) the fields will be dry and then I'll be thankful to a nice pair of shoes to keep my feet comfortable throughout the day. Wellies are brilliant, but wear them too many days in a row and your feet will never look the same again.

Whats on your wishlist for upcoming festivals?
Written in association with netvouchercodes.co.uk. All opinions are my own.
Labels: Shopping, Sponsored Posts