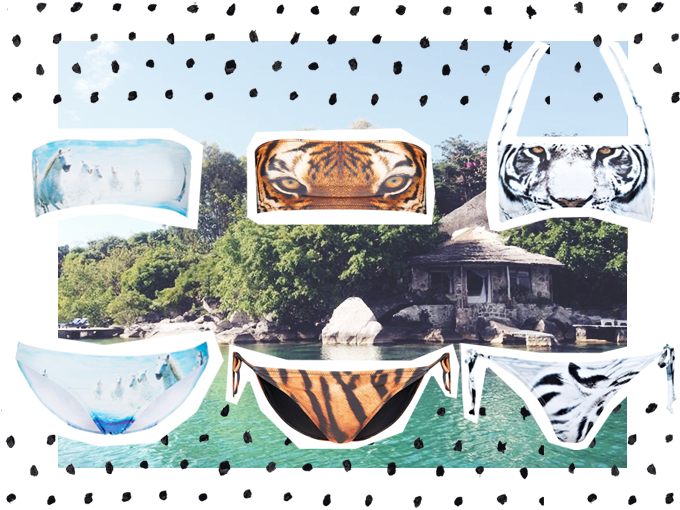 1. Topshop, £32.00
★
2. Topshop, £32.00
★
3. Miss Selfridge, £28.00
Click on the brand names to view the products.
Yes! It is finally summer and I don't know about you, but I'm really looking forwards to hitting the beach in my bikini. I don't have any holidays planned yet, but there's always hope. Greece, Italy, in fact anywhere in the Mediterranean right now would be perfect...

My favourite of these three is the horse print bikini as it has more of a landscape print on it. I think that makes it a lot more subtle than the others and would go great with a nice lacy beach kaftan. The others are a bit more safari themed, would look great with a straw hat and gladiator sandals.

Have you got your summer bikini yet?
Labels: Shopping