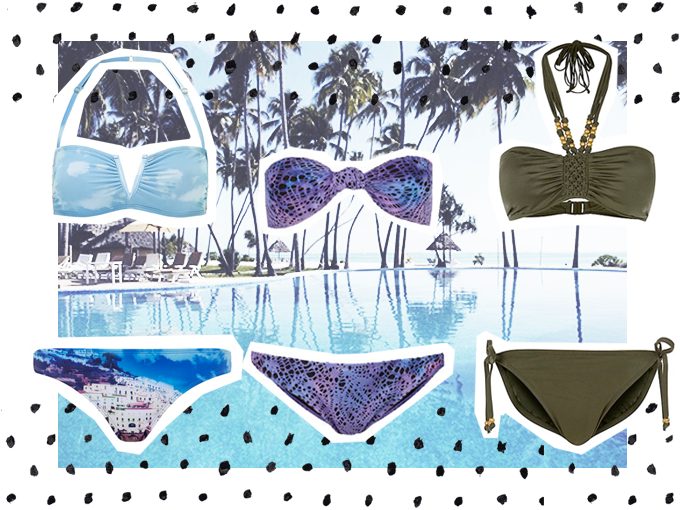 1. Dorothy Perkins Top/Bottom, £21.00
★
2. Topshop, £30.00
★
3. New Look Top/Bottom, £22.98
Click on the brand names to view the products.
Couldn't resist another bikini post. I'm not off anywhere hot this summer, or at least I've not planned to go anywhere yet, but if I were I'd pack these.

I much prefer bandeau bikinis over triangle styles as I find them a much flattering fit and more beach friendly, especially if I'm doing something active like playing rounders or just doing the usual frolicking around in the waves, I'm a big fan of swimming in the sea. I'm not much of a beach bum, more of a beach doer.

Hope you're all having a splashing summer!
Labels: Shopping