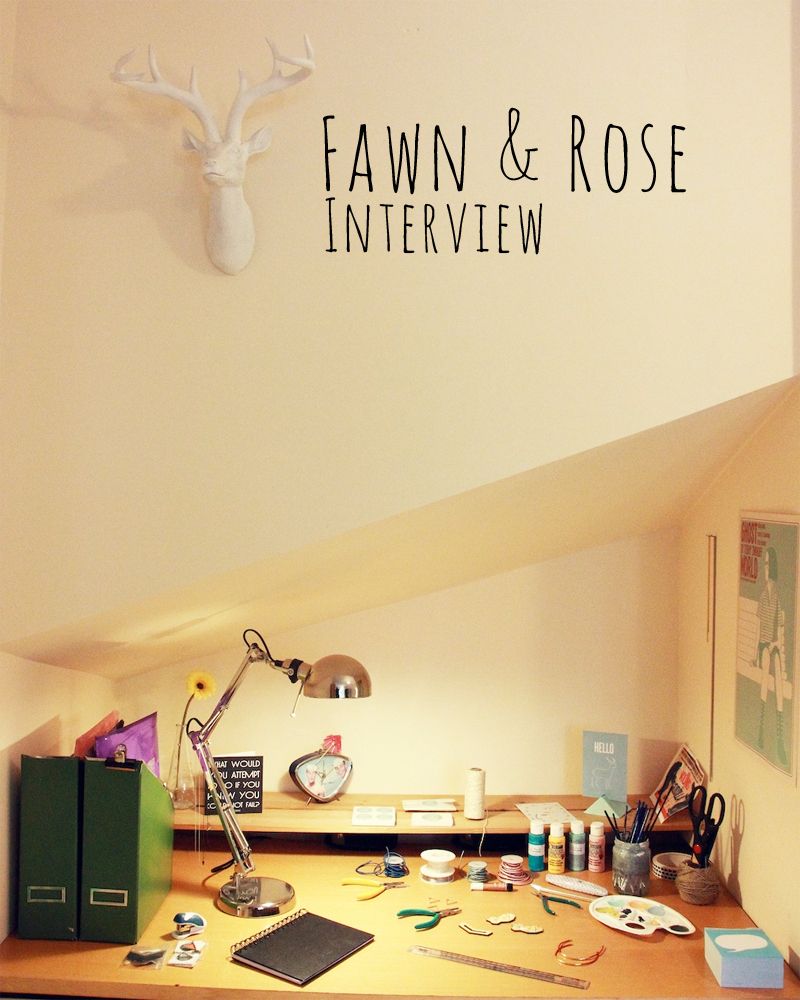 If you are a huge fan of geometric shapes, block colours and delicate laser cut jewellery you will love Jewellery Designer Jess's work from Fawn & Rose. These perfectly geometric, clean cut pieces are beautifully hand crafted in Jess's workshop in the seaside town of Brighton and can be brought from the Fawn & Rose online shop, Etsy, ASOS Marketplace & Not on the Highstreet.
Where did the name Fawn & Rose come from?
I wish I had a more interesting answer for this, because it's something I get asked a lot! But the truth is that it was the first name I came up with, and despite going on to fill an entire notebook full of name ideas, I eventually settled back on this one. I've always really loved deer, and I probably thought I was being clever with the play on words too.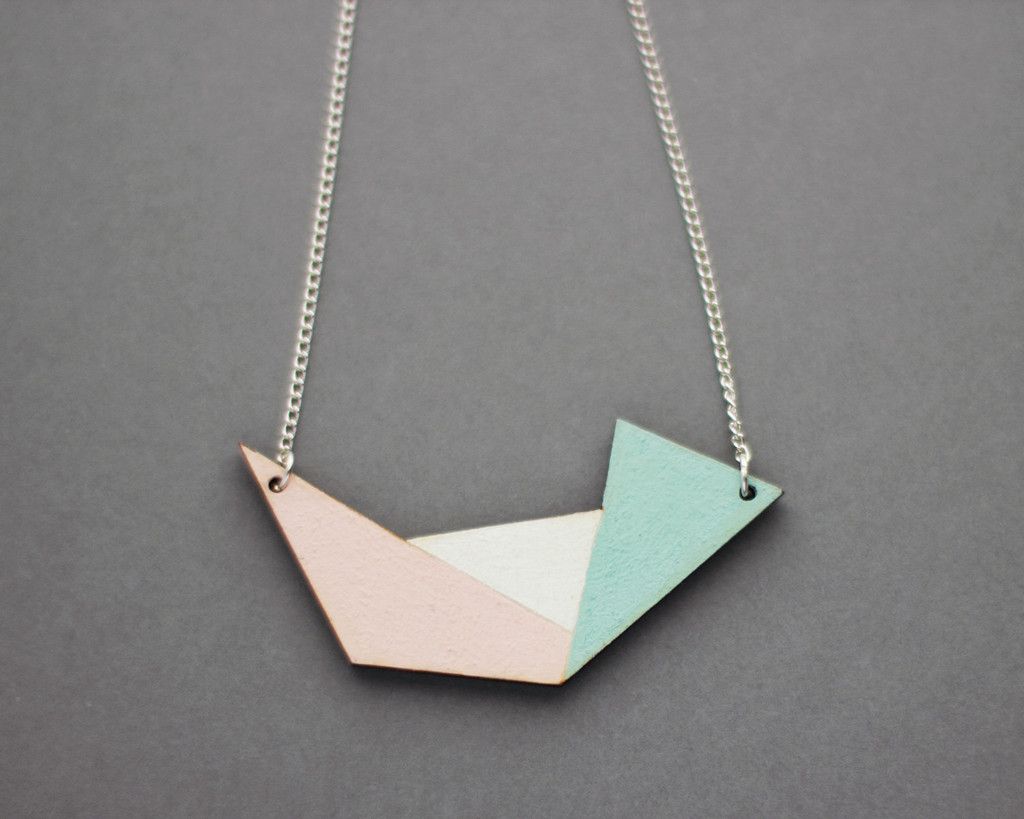 At what point did know you were going to design and sell your own jewellery?
I was searching for a new necklace after my favourite one broke, and I had a hard time finding one that was both my style, and in my price range. So I set about making one for myself. I really had no idea where to start, so I followed some very helpful DIY blog posts and YouTube clips and managed to cobble together my first piece of jewellery. I practiced a lot and began to feel more confident in my skills and what I was producing.

I had a boutique on ASOS marketplace where I sold vintage clothing and accessories, and I gradually started introducing a few of my own pieces here and there. Luckily they sold pretty well! So I eventually phased out the clothing so I could focus on making more bits and pieces. It was a very slow and steady process, and I'm glad for it.
I love the fact you work with wood, clay and metal. What medium is your favourite and what other mediums would you like to incorporate into your work someday?
I really love working with wood, it's so versatile and easy to wear. At the moment I mainly work with timber plywood to keep costs down, but I'd love to branch out (sorry) and try some solid wood pieces.

I'm also very interested in mixing mediums, and I'm working on a new piece right now that incorporates wood and metal together which I'm pretty excited about finishing!
What is your design process from start to finish?
Well first of all I make a cup of tea, I can't get anything done without it. Then it usually starts with a sketch - sometimes if an idea is very clear in my mind I'll jump right in and start making it - but it usually begins in my sketchbook. Once I have the basic shape and pattern drawn up I'll move from paper to the computer, designing the shape in a graphics programme ready to be laser cut.

When all the pieces are cut I'll start thinking about the colour palette - this is my favourite part as I love putting together colour schemes - I'm particularly enamoured with pastels and metallics at the moment. After everything is painted and finished, I'll photograph and upload to my website followed by the various marketplaces (Etsy, ASOS, and soon to be Not on the High Street). Then I wait and hope that people like it!
Do you ever create your pieces with anything particular in mind? Like where it will be worn, who will wear it, what activities will be done in it etc?
Oh definitely. I always try to think of different scenarios where a person might where a piece of my jewellery - can they dance in it without it catching? Can they wear it to work? Would this be a good festival accessory?

I try and produce a range of jewellery for different occasions, from the more statement pieces, such as my antler necklace, to simple everyday pieces like my single triangle necklace.
Being a jewellery business online amongst a sea of others on Etsy and Asos Marketplace must have its challenges. What do you do to ensure you stand out from the crowd?
I think consistent branding is vital. People need to be able to recognise you, but of course they need to be able to find you first - so developing a brand that reflects your product is really important.

I also try and make sure my photography is crisp and uncluttered - when people are shopping online you usually only have a few seconds to grab their attention and make sure they know what they're looking at.

Selling online is a very different beast from selling in a physical shop, bearing in mind customers can't touch or try on the jewellery before they buy, so I just try to make everything as visually appealing and informative as possible.
Keep up to date with Fawn & Rose on Twitter and Facebook!
All images are credited to Fawn & Rose.
Labels: Interviews