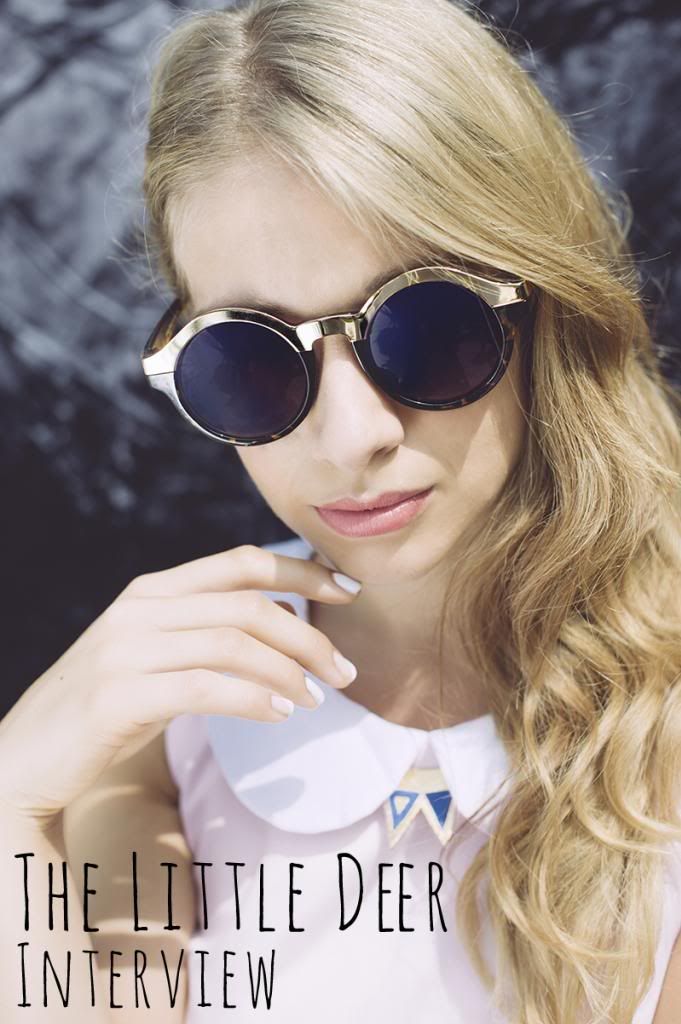 I recently interviewed Jade Golding, the Managing Director of The Little Deer, aN online vintage and vintage inspired premier apparel boutique based in Brighton. The Little Deer is packed full of bright, colourful, youthful designs with an edgy vintage twist. The Little Deer strongly supports independent designers and stocks a list of beautiful designs by brands such as Hello Harriet, Wolf & Moon and Crown & Glory.

I always like to think of Brighton as booming with vintage fashion inspiration, quirky designers and out there style, and The Little Deer throws all of these factors together to produce a fun and modern, feminine brand.

On to the interview!
Where did the name "The Little Deer" come from?
Deers are beautiful creatures but very quiet and modest. We reflect this quiet and modest mood into our products - creating a place for ladies to shop who want to get something not too LOUD that they can welcome into their wardrobe and style to their own individual taste. We don't provide clothing that does the talking for you, instead we provide beautiful, individual pieces that a customer can say their own statement with, however they wish!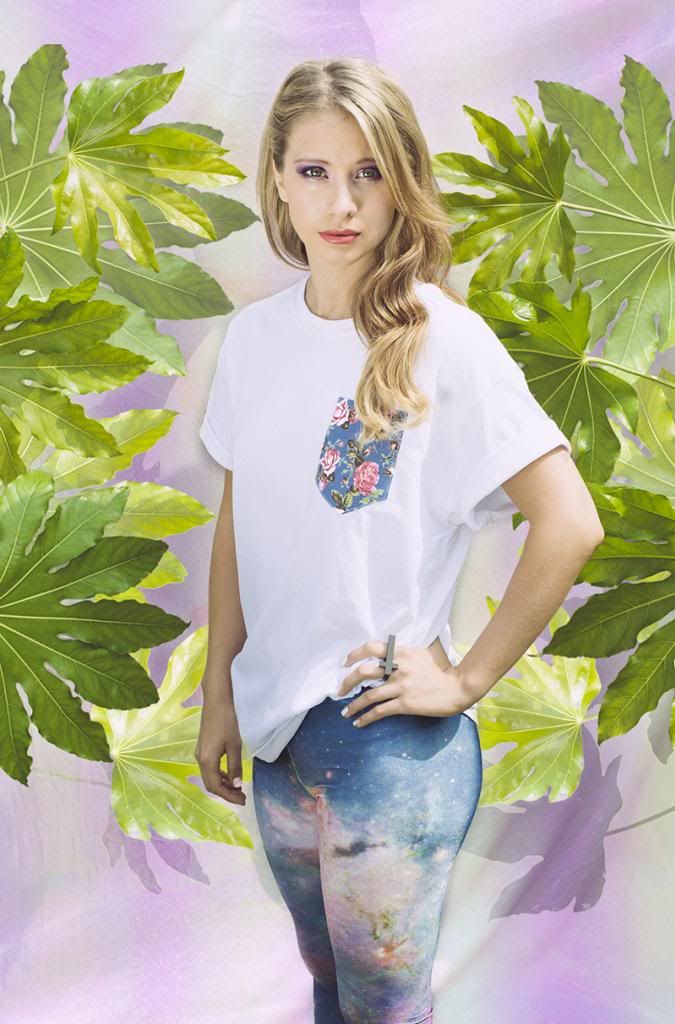 What inspired you to start up your own business?
It was actually my Dads idea to start up my own business. I have always worked for small independent boutiques (Urban Industry, InsideOut, Forty Five) and I was always telling my Dad all the ideas I had for these boutiques and the things I think they should do to make their shop better. One day, when I was in my second year of university my Dad turned round and said 'Why don't you just open your own shop?!' So I went out, bought about 5 pieces of vintage clothing and BAM - The Little Deer had Begun!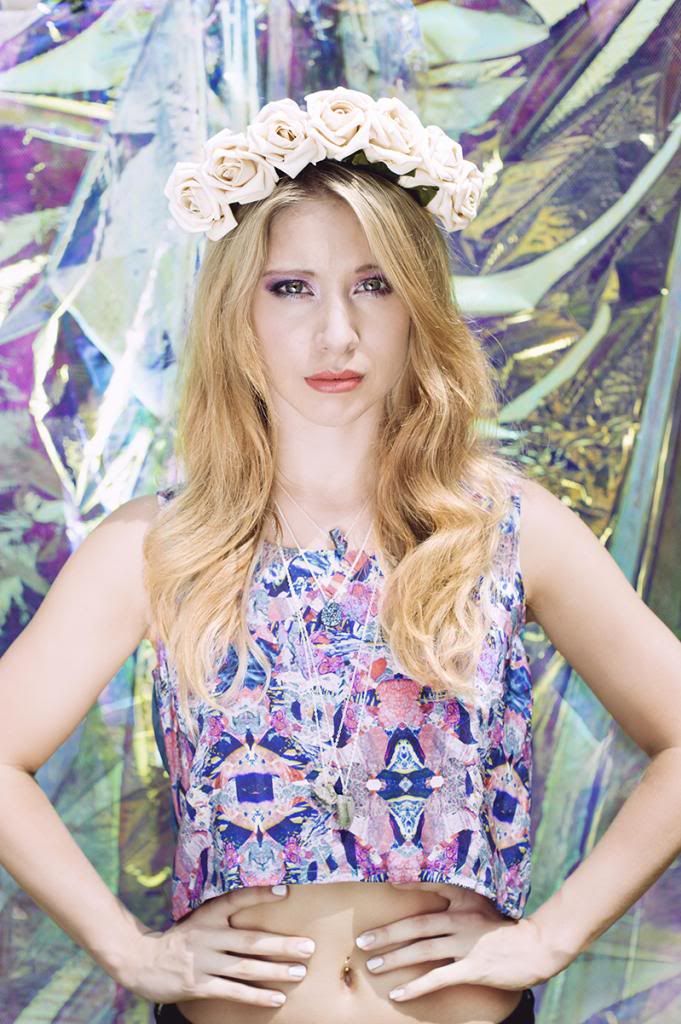 What do you think of local style?
I live in Brighton where everyone is quite grungy and casual! I love the style here as it fits in with my own personal style quite well! I like to dress in baggy casual dresses with heeled ankle boots and a few statement jewellery pieces. On days where I'm feeling lazy I love to just throw on a pair of Vans, some leggings and a baggy tee! Living in Brighton means I can do this and fit right in luckily!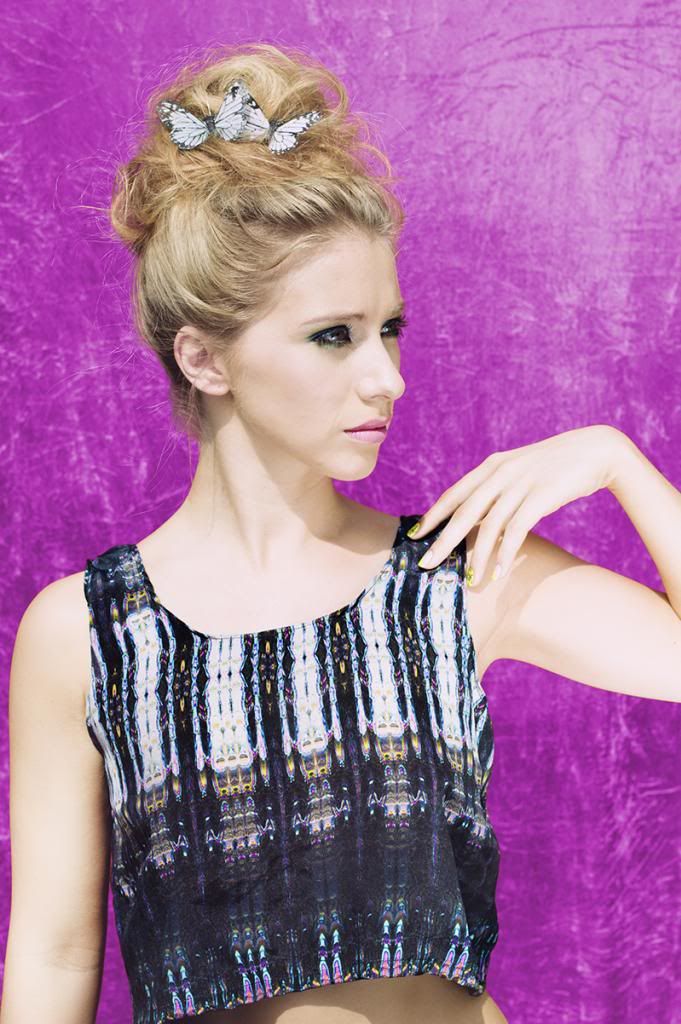 What advice can you give to those wishing to set up their own online retail business?
If you aren't 100% passionate about your business it wont work. Sounds obvious but you really really have to live, breathe, love and push your business 24/7. People wont listen unless you have something unique and special to shout about.

I would also highly recommend utilizing Social Media to it's full potential. Having a strong presence on Instagram, Facebook, Twitter and Tumblr over the years has helped us show people what we are about and what inspires us most. People like to see behind the scenes too.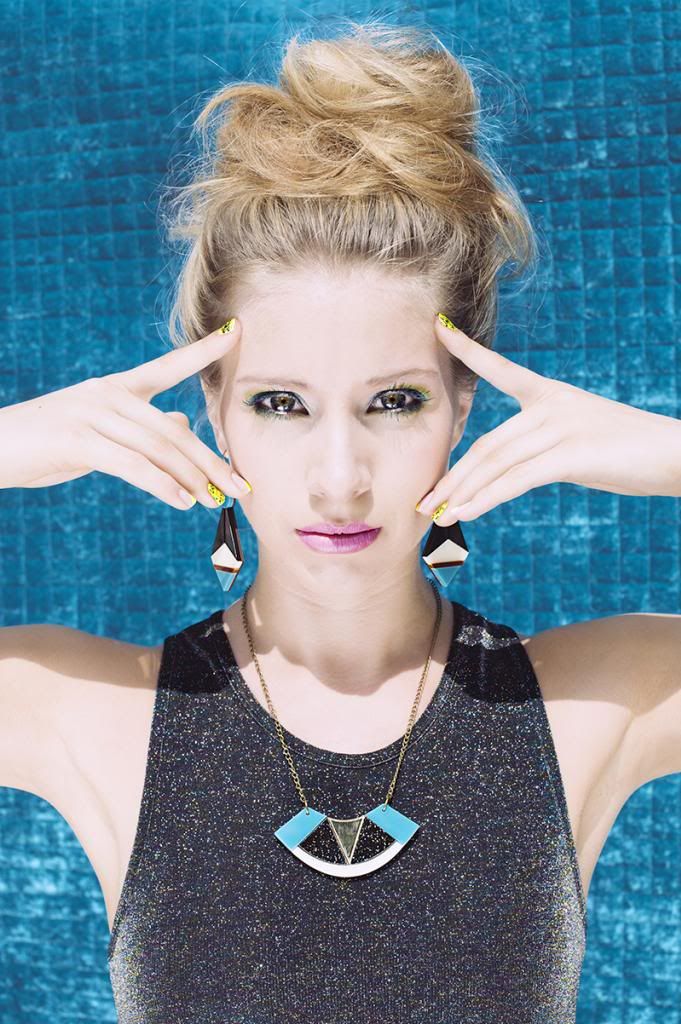 What do you think the future holds for independent online retail business like yourself?
Hopefully a very bright and exciting one - but who knows! We create our own future!

I think people are beginning to understand the importance of buying something from an independent retailer that has been made in England by a Fashion Graduate who has put love and passion into every design detail rather than going to a high street store such as Topshop where nobody knows where that item was made or who it was designed by. Don't get me wrong I do love a good shop in Topshop but I think it is very very important to appreciate the difference between independently designed products such as the ones we have for sale at The Little Deer and mass produced, fast moving disposable fashion from high street chains.
Don't forget to connect with The Little Deer on Twitter and Facebook to keep up to date with them!
All images are credited to The Little Deer.
Labels: Interviews