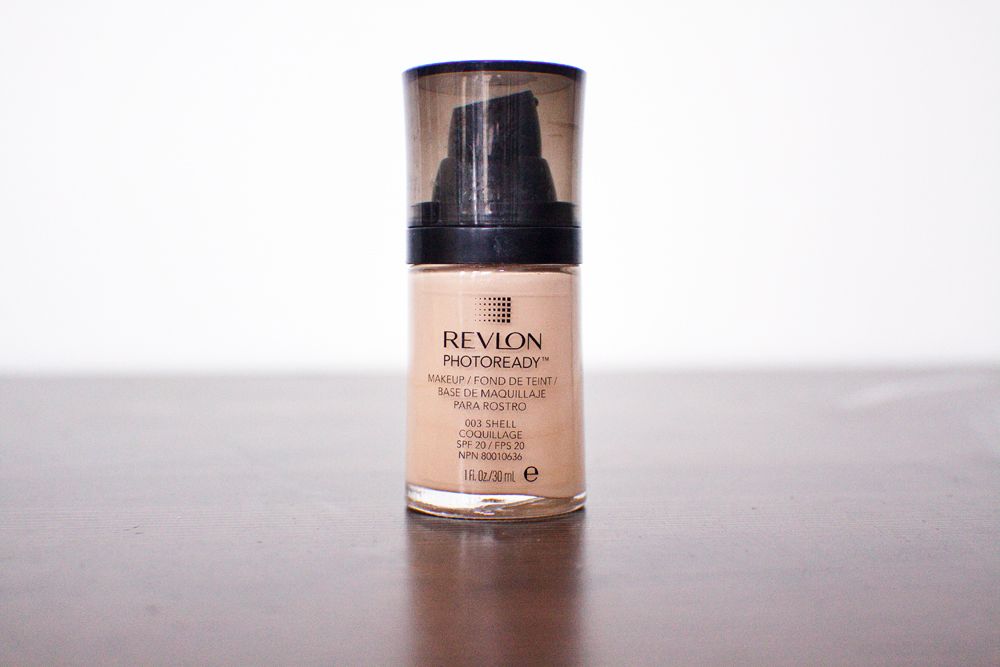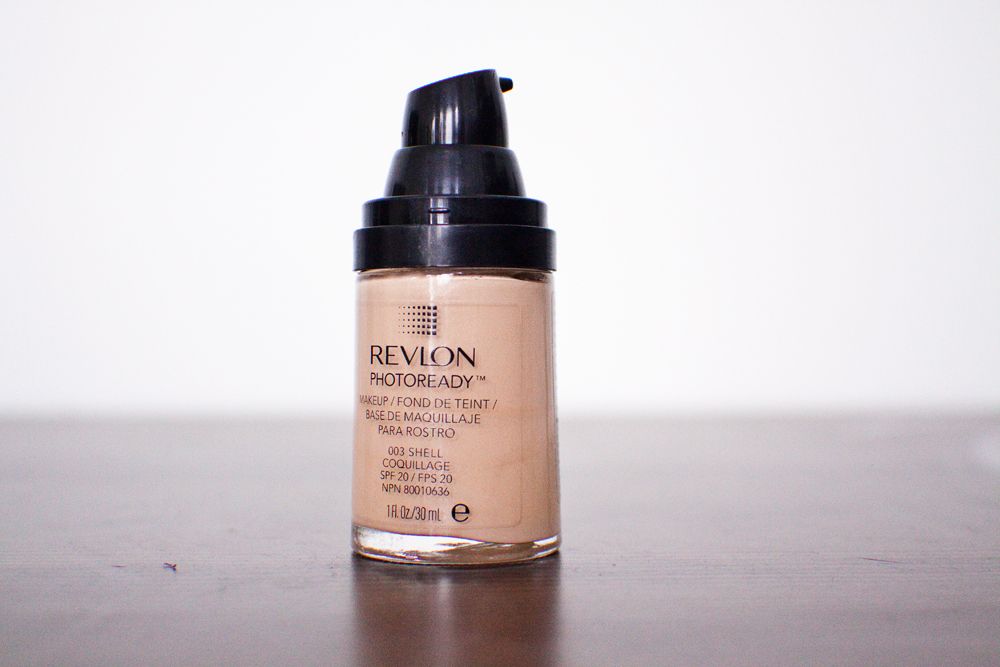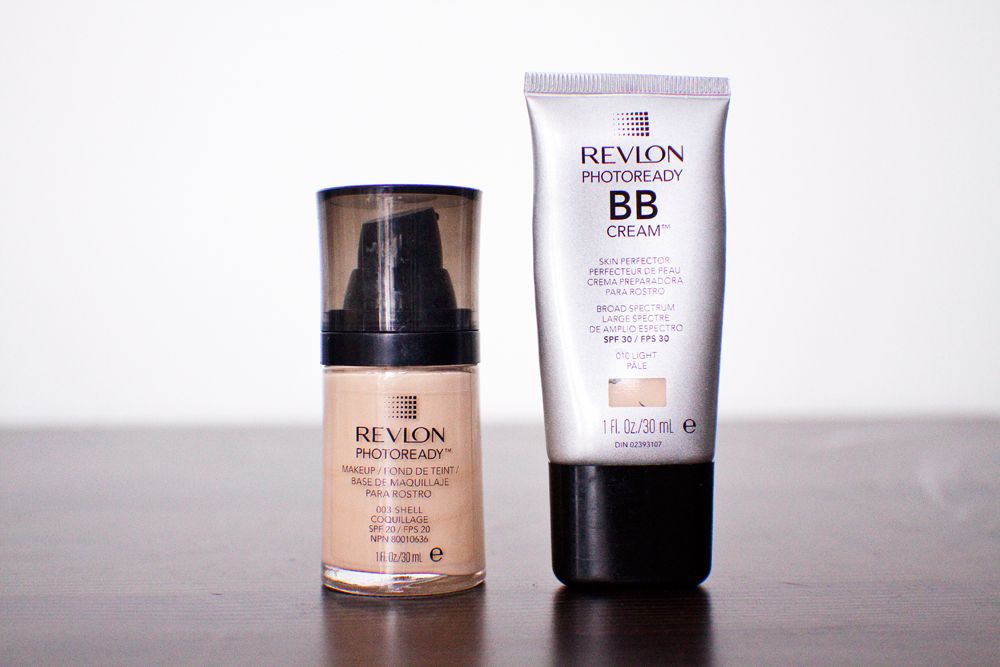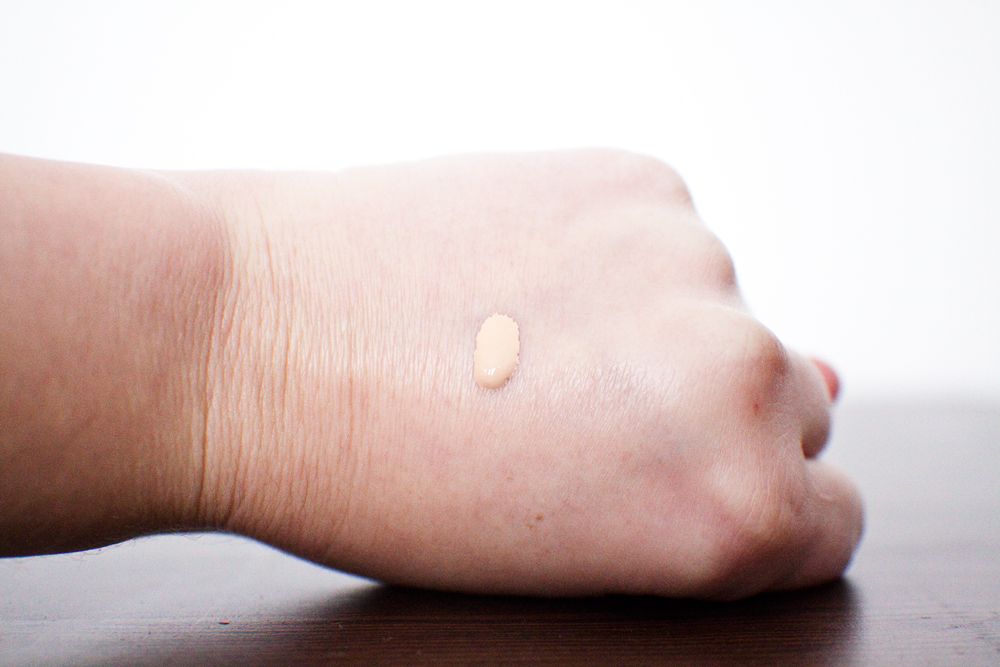 Photoready Foundation in Shell by Revlon
the product Photoready Foundation
the look Barely there make up
the cost £12.99
works well with Revlon Photoready BB Cream
Appearance
Looks nice, feels nice, has a simple design which feels nice to hold. I like the pump as it makes applying easier as each application is one pump and means I don't get the bottle covered in foundation as I'm man handling it while getting more out of the bottle.
Application
This foundation is very light, so much so it makes moisturisers feel like lead paint on my face. It's probably due to the light silky texture of this foundation that leaves me forgetting I have any on, resulting in me constantly touching my face and no doubt rubbing it all off.

I do find it difficult to over apply this foundation, as it is so light and silky it physically can't build up and become thick or streaky.
Lastability
I'll be totally honest, by the time I take my make up off at night, if I used just the foundation on its own without the BB cream there isn't much left on my face. Again, this could just be because I keep on forgetting I'm wearing make up and am therefore touching my face. It does last longer teamed together with the BB cream though.
Cost
At £12.99 it isn't breaking the bank and you do get a fair amount for your buck. It contains 30ml of silky goodness and so far it is doing pretty well to last, as you only need one pump per application. The pump stops me from over applying too, or wasting too much in one application.
the verdict
This is probably most best described as a great summer foundation as it is light, is SPF 20 (which is fantastic for me as you cannot get suncream as light as this!) and makes you feel like you're not even wearing make up. It isn't greasy either, which is another plus.

I would recommend this product to fair skinned ladies who don't have any blemishes and want to make the most of their naturally good skin. I would avoid this product if you have blemishes or want to hide dark circles as it doesn't work very well as a cover up.
Shop Revlon Foundations
Labels: Hair & Beauty Reviews